5 ways to add self care into your work routine
By Cassidy Harry on 2 comments
Happy New Year!!!!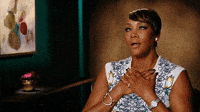 We've finally made it through 2020, we're settling into 2021 with our new goals, dreams, hopes and aspirations.......but....we're still at home.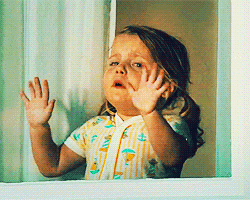 Most of us now work our 9-5s from home and continue our evening at home and are in the house throughout the weekend, to stop the spread. Not an ideal situation for an extended amount of time! Let's be real, we're keeping it safe but miserable, not completely alone, but lonely. So, what are we to do? What can we realistically do in the middle of a pandemic? It's not that easy to just think positive or get lost in a book or good movie, when that's all we've been doing for the last 9 months.
But WAIT! there's more..............................
We most likely will continue to live like this for the remainder of this year.
So. Since work takes up a lot of our time at home now, it's very important for us to to change things up this new year, add or remove clutter, rearrange your work area and freshen your space to prepare yourself for a prosperous 2021, at home.
ANU has come up with 5 ways to add self care into your work routine. Check them out below!
While these tips are not new, consider really focusing on one or two you haven't tried before, or haven't done in a while. Or maybe you're like me and know of all these great things but haven't actually made the time to consistently do them. Make the time to unwind, it's totally worth it! Let's work together to stop the spread and keep calm doing so.
Affirm yourself

Meditate

Nourish to flourish

Create a playlist

Move!
1. Affirm yourself.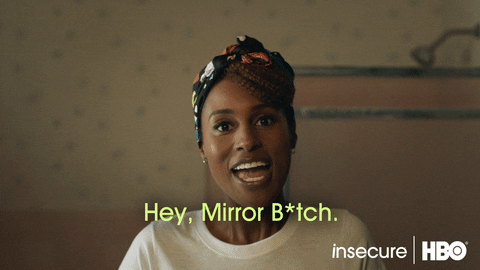 Easier said than done, right? Not really! Affirmations are a great source of claiming self-worth and boosting confidence. We endured 2020 and many of us have conquered our worse fears, tried new hobbies, managed weight, shed toxic relationships, purchased homes, promotions, and etc. Congratulate yourself!
Be proud of all that you are and have accomplished and continue to see the good in you with daily affirmations! Self compassion, gentleness and positive talk are all good ways to affirm yourself. Have you tried? Well, get ready and try these I-statements to jump start your new self affirmation practice. 
Today I choose to send love and forgiveness in my direction. 
I let go of all resentment I feel towards myself because of my past mistakes and shortcomings. 
I accept that I am still learning, and I am worthy of patience.
We recommend doing affirmations at the start of your day to manifest positive intensions and energy to move throughout the day. 
2. Meditate
Alarms going off, zoom call at 9, gotta turn your camera on (and smile), don't know what to eat, dusties in your dms, wanna go to the beach, wanna take off for 6 months...!
----------Is this you?...Covid-19 fatigue is real! Taking care of work and other facets of your daily lie can be a stress reliever for some, but overwhelming for others....either way, it should be balanced with care for yourself, first!
So meditate! After affirming yourself, find a quiet space just for you and meditate on your goals, intentions and manifestations. 
We discussed mediation in our earlier blogs, "Unwind with ANU" [check it out] how making meditation a daily form of self-care practice can really ease your mind and alleviate stress and unwanted thoughts.
Below are some FREE meditation websites/apps so you can begin!
3. Nourish to flourish
In our earlier blogs, we shared important tips on nutrition. The food you consume can greatly impact your mood, performance and behavior and daily satisfaction in the workplace, at home and in your personal life. If you really want to begin flourishing, now is a great time to start. Aim to eat nourishing foods and limit foods that may hold you back from feeling your best. Take your vitamins, drink your water, wear your mask and mind the business that pays you :)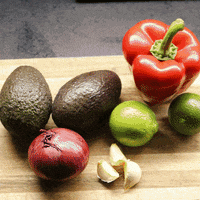 Here are a few tips to kickstart your nourish to flourish journey:
Limit highly processed foods, high sugar foods
Include more veggies in your diet
Practice mindful eating-find a healthy balance and treat yourself 
While your body is greatly nourished by the quality food you consume, there are also other ways to nourish yourself. 
The heart is nourished with joy, compassion and love
The mind is nourished with knowledge
The spirit is nourished with equanimity and self-awareness
4. Create a playlist
It's not a secret that music has gotten us through a lot....keeps us sane and briefly removes us from the toxins of the world. With the monthly Verzuz battles featuring our favorite artists/producers, and daily D-Nice concerts on Instagram, it's safe to say that music is our hero!
Music also has been scientifically proven to calm the autonomic nervous system, the endocrine and psychological stress response which helps to encourage relaxation, manage and alleviate stress.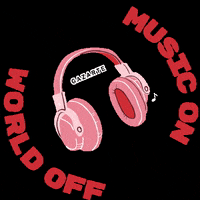 So utilize your musical taste, add some songs that fit right for you and make a playlist for you to listen throughout the day in the background and even in your down time! And dance!.....which leads me to our final but very important tip below ↓
5. MOVE!
Throughout the day, incorporate movement throughout the day. Get outside! Learn a new sport, anything to get you active and away from the computer screen for a few moments.
During your calls? ➟ stand up!
Having a meeting? ➟ take a walk!
Got a break? ➟ dance to your new playlist!
Lunch time? ➟ go for a drive!
    The littlest things require movement, so just get up anndddd...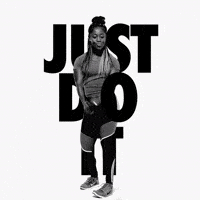 Thank you for tuning into this week's #unwindwithanu. Please comment your ways of self care inclusion at work below. Also, we're doing a special holiday giveaway next month for our blog readers, so be sure to tap in, share and comment, we'd love to hear back from you! 
Stay tuned next week for our special pre-order reveal next Friday on #unwindwithanu.