Self Love Series: Date Yourself
By Cassidy Harry on 2 comments
HAPPY

BLACK

HISTORY

MONTH

!
We're back this month with our first self-love series that will run every Friday throughout the month of February. We are excited to celebrate this month of love and melanin with you! Whether you're in a relationship or single, grab your wine, share with a friend or your boo, and get into this blog on dating yourself! 
Pause.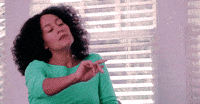 Dating yourself....sis....?
I said what I said!  Oftentimes during our young adult years, we get caught up in finding love and forget to love ourselves in the process, thus neglecting our needs and our wants. I've discovered that, that's a no-no friends! Our journey of love with ourselves is the foundation of any relationship we want to form. As the great Lauryn Hill once said, "How you gon' win when you ain't right within?" Exactly, because it all starts with you.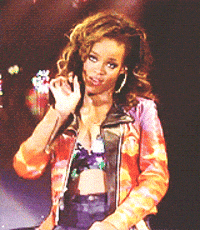 Self-love can mean something different for each person, because we all have many different ways to take care of ourselves. Figuring out what self-love looks like for you, is an important part of your mental and emotional well being. Self-love can mean something different for each person, because we all have many different ways to take care of ourselves.
Knowing this, makes the art of dating yourself that much more fun and exciting!!
So, the month of love is here and whether you're boo'd up, in a situationship, entanglement, or single, take sometime to date yourself! There's never been a better time to make time for yourself and really focus on your self care. 
How do you Date Yourself?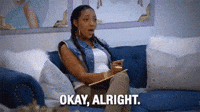 Make a plan! Just like with most intentional dates, planning is essential in determining: where the date's gonna be?...what you're gonna do?...when?...what to wear? All of that! 
First, start by setting a date and time that's good for you and only you. Think of an activity that'll make you happy and make you feel really good. Consider your mood when planning, and do something that sits right with you at the time, or uplifts you if you're feeling down.
Don't think too much. Yes! You are planning a date for yourself, and no one else...not strange, you don't seem silly; this is very important. Get away from all the hussle and bussle and enjoy your own company. The fun part about this, is that you get to be selfless and do watever you want, when you want, for yourself. 
Here are a some safe solo dates that you deserve to try: 
Try a new recipe, make a new cocktail
Take an online class, learn a new skill
Have a spa day, our bath and spa products help make the perfect at home spa
Take yourself on a picnic, in a large enough area where there's space to social distance
Go hiking, do yoga on a hill or mountaintop and meditate
Buy a new book and spend time reading as much as you like, without distractions
Karaoke!!
Grab your favorite snack and have a movie night or catch up on your favorite shows
Take a long drive with your favorite playlist
Light your favorite candle, take a bath and enjoy  
 Did we miss something? Comment below to give our readers even more ideas! Or have you been on a solo date recently? Tell us about it in the comments below!
To wrap things up, all month we are focusing on "self"...dating ourselves, gifting ourselves, and loving the good, bad and sometimes even ugly parts of ourselves. With Valentine's Day quickly approaching, most of us are dealing with so much in our daily lives, it's hard to even want to celebrate anything around love. Some of you may be single, dealing with heartbreak, have partners who are separated from you because of the pandemic or in a  relationship. Either way, you're always worth celebrating!!! Valentine's day is a day to honor love. Honor yourself and try one of our solo date ideas, all month long! 
Hopefully this series will help you continue to hold space for yourself and strengthen your self-love practice, going forward. 
Thanks for reading! Please join us next Friday for the second part in our Self Love series. Please see our list of topics and dates for the series below:
February 12th- Improving Self-Confidence: Body Positivity 
February 19th- Boundaries: An Act of Self-Love
February 26th- Self-Compassion: The Power of Being Kind to Yourself
Don't forget to share your thoughts in the comments below!